Congratulations Helia Baez, Madison Pflug, and Emma Harrison on receiving the 2022 Sophie Malaviya Memorial Scholarship. Best of luck with your studies!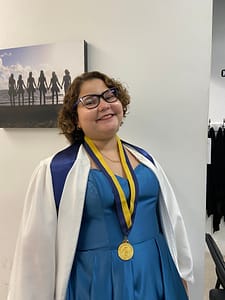 "My name is Helia Baez and I am a cancer survivor! I will be starting at FIU in the fall where I will attend the Honors College majoring in Psychology. After I graduate I plan on pursuing my Master's with the ultimate goal of becoming a Child Life Specialist. I love volunteering, spending time with my family and dog, shopping for stationary, and organizing/ sorting things."
Helia Baez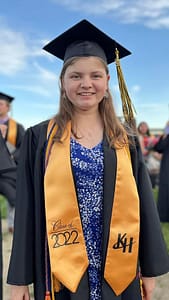 "Hello! My name is Madison Joy Pflug, but my friends and family call me Maddie. I will be 19 this September, and I've had blood cancer three times. I have gone through two bone marrow transplants, the second one being successful with my mom as my donor. I've been happily in remission lately, and I'm greatly looking forward to studying biology at Grand Valley State University! My favorite hobbies are drawing, hiking, hanging out with family and friends, and lately I've developed a taste for video editing. I've worked at my local zoo, John Ball Zoo, for 3 years now in such departments as retail and education. I enjoy every day there, and my hope is to make a lifelong career out of zoology and zookeeping. My cancer journey taught me to be brave and flexible in tough situations and to live every moment of my life to the fullest! I'm so excited to jump into college this fall and see what else my future has in store for me! Thank you very much to the Silken Twine organization for helping me begin to accomplish my dream!"
Madison Pflug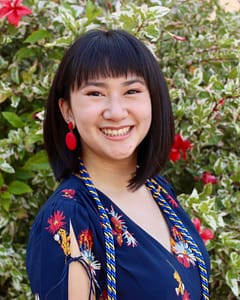 "My name is Emma Harrison, and I am a first-year student at Mount Holyoke College. I am planning on majoring in Art History and Music. I play the violin, which is how we discovered my cancer diagnosis when I was 6 years old. As I was practicing one day, I had an unusual pain in my neck; we later learned that pain was from my swollen lymph nodes. My battle with cancer granted me an amazing pediatric cancer community, who I have rallied with in Washington, my hometown St. Petersburg, FL, and on Zoom speaking to Capitol Hill staffers to advocate for pediatric cancer awareness and increased access to more effective treatments for children.
After I graduate college, I hope to become an art curator in a museum and make art more accessible to the public as well as the children in my community. Thank you for the Sophie Malaviya Scholarship and your generous support in helping cancer survivors realize their academic goals!"
Emma Harrison